CleanCube Modular Buildings
CleanCube Modular Buildings are an ideal solution for Irish applications. Offsite construction with onsite assembly drastically minimises the construction works required onsite, allows utilisation of exterior spaces and the modular nature presents no restrictions on size or layout configurations. Modular buildings allow for unrestricted cleanroom design and extensive mechanical & electrical fit-outs.
Modular buildings are constructed from hot-rolled steel ring beams incorporating galvanised steel floor joists, steel corner columns and steel lattice roof beams. Roof decking 15mm tongue & grooved timber fitted with Fatra Ecopro PVC fire-rated membrane, soffit roof construction and plastic uPVC rainwater goods. Timber wall studs clad in plastisol-coated steel exterior finish. Insulation provided by Ecobrite Foiltherm and 90mm fibreglass insulation.
5kn/m2 floor, 0.75kn/m2 roof. End to end and side by side module (bay) linking. UPVC or powder-coated aluminium windows and standard steel multi-point locking doors of UPVC or powder-coated steel.
Maximum internal dimensions:
Single bay: 4.5m (L) x 2.2m (W) x 2.7m (H) GW 3.5-ton
Multi bay: Can be any number of single bays connected together or stacked to create desired layout.
Far greater flexibility is provided with bespoke modules, these are available in variable lengths of up to 12m, widths up to 4.3m and heights of 4.1m. Constructed from the same materials but allowing for more precise facility sizes and room layouts. Slightly longer lead times are applicable to these products.
Bespoke Modules – Clear Span
A strong flexible modular system with standard module lengths of 7.3m (24ft), 9.75 (32) ft and 12.2m (40ft) in a fixed width of 3.05m (10ft) wide. Units can be stacked end on end and side by side to create clear open plan or multi-storey areas. All steel construction, flat-sided exterior finish, easy to dismantle, move and re-use. Join multiple modules together to create optimal facility footprint, base units available from stock.
Standard Modules – Clear Span
Powder-coated CR4 mild steel panels with polyisocyanurate PIR in-sulated core, interlocking joints, 50mm thickness to form walls and ceiling. Highly durable, cleanable, chemically resistant, silicon sealed.
Homogenous vinyl floor reinforced with cross-linked polyurethane, UV- cured, hold-welded joints. Coved 100mm up the wall over underlay former and capped. Copper- grounded anti-static vinyl also available.
PVC door with stainless steel or anodized aluminium frame and drum cover, contactless motion- sensor activation. Rapid open-and-close speeds, interlocked with break glass and status indicators.
Powder-coated CR4 mild steel door leaf with 45mm Dufaylite-insulated core, flush-mounted vision panel and stainless- steel fixtures and fittings. Aluminium wrap-around frame. Interlocked.
Safety isolation transformers on all CleanCubes provides the mobile unit with independent grounding from the connected power source. 32amp male hardwired plug exterior-mounted.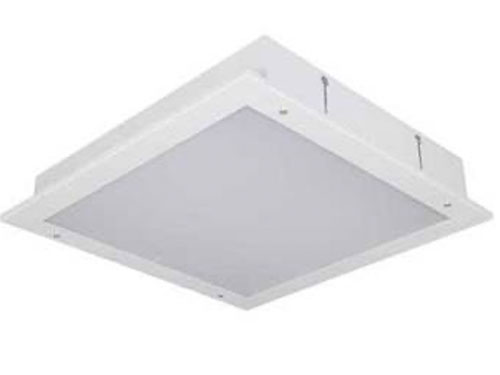 Powder-coated steel light units, flush mounted into the ceiling panels with drop-down hinged diffuser. Also available as surface-mounted aluminium LED batten luminaires for laboratories.
Stainless steel or white plastic 13amp sockets, mounted flush or in three-way PVC compartment trunking. CAT6 network sockets and 16amp or 32amp three phase sockets also available.
Fan filter units (FFU) with H14 HEPA filters and G4 pre-filters, provide 1,000m3/hour of filtered air. HEPA filtration can also be placed on the exhaust to provide BSL-3 compliance.
Powder-coated CR4 mild steel door leaf with 45mm Dufaylite-insulated core, flush-mounted vision panel and stainless- steel fixtures and fittings. Aluminium wrap-around frame. Interlocked.
Compressed air and nitrogen via compressors and generators housed directly within the cleanroom or lab – or in an enclosed plantroom. Pipework, point of use fittings, regulators and hook-up connections can also be put in place for onsite connection to cylinders.
Biological Safety Cabinets
Class II microbiological safety cabinets offer the highest level of operator, product and environmental protection from infectious/biohazardous aerosols. Suitable for microbiological agents assigned to biosafety levels one, two, three, or four.
Self-contained stainless steel sinks with container-fed hot & cold water supply and separate drainage vessel. Motion sensor- activated tap, soap & towel dispenser attached. Alternative mains supply/ drainage sinks also available in the range.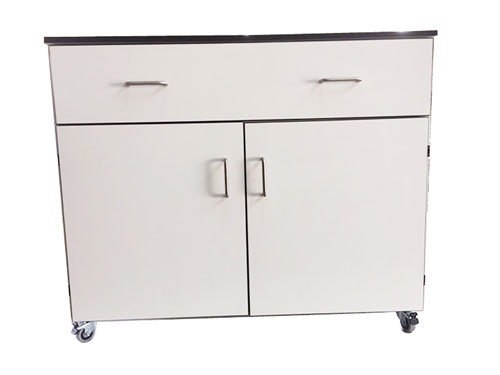 Cabinets manufactured from Trespa or grade 304/316L stainless steel, available with a range of door and drawer configurations, stainless fixtures and fittings. Available on casters or levelling legs.
Grade 304 or 316L stainless steel frames made from 50mm box section with a Trespa or stainless steel worksurface. Framework on levelling legs with support bars on 45° diagonal offset to reduce ledges, available with upstands.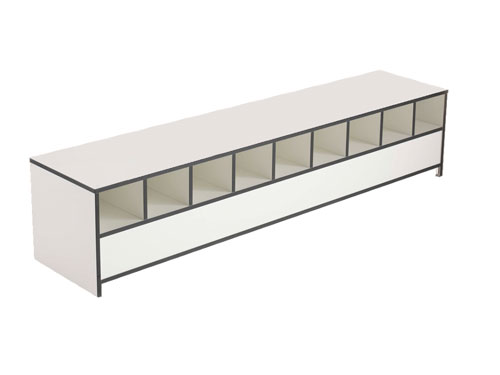 Available as standard seating benches on levelling legs or with storage compartments underneath, for shoes, garments, PPE and consumables. Manufactured from Trespa or grade 304/316L stainless steel.
A reliable and efficient alternative to conventional high-pressure cylinders, N2 generators have in-built compressors and convert ambient air to N2 process gas at a maximum purity of 99.9995% at a maximum flow rate of six litres per minute.
Vertical or horizontal laminar flow workbenches are H14 HEPA-filtered work stations that provide product with an upgraded air classification. The units are manufactured from powder-coated steel.
Grade 304/316L, powder-coated steel or polypropylene transfer hatches, electromagnetically or mechanically interlocked with vision panels and seamless welds for contained product transfer. Also available as trolley hatch.
Speak To an NSP Expert Today