Downflow Bench Features include:
Large Unhindered Work Area
Large working area for easy access.
Stainless Steel Work Surface
Brushed stainless steel ensures a clean working area.
Ultra Deep Carbon Filters
The deepest filters available increase dwell time to 0.3 seconds.
Wash down option
User-friendly, easy clean washdown.
Sink & Tap option
Easy instrument cleaning.
Low Airflow Monitor & Visual Alarm
Monitor all aspects of operation.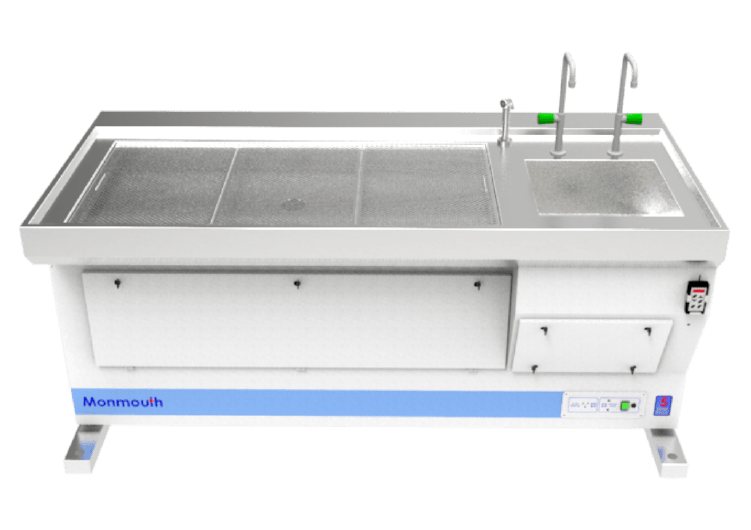 Bringing a Breath of Fresh Air
Due to a choice between Activated Carbon or HEPA filter types, our Downflow Benches can be used across a wide variety of applications such as laboratory, industrial or forensic. Our expert team can work with you to define a bespoke unit to suit your needs.
We work closely with our manufacturers to provide the highest quality clean air technology, so you can be assured that our downflow solutions reach the very highest standards.
Speak To an NSP Expert Today